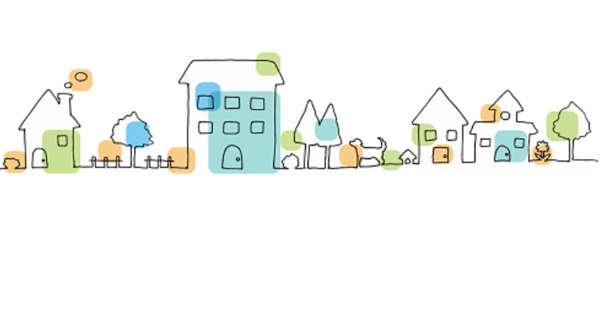 State Center Community College District employees say they want out of their health insurance cooperative, which they say saddles them with expensive premiums and spotty coverage.
But the college district can't walk away from the cooperative without risking losing repayment on a nearly-$3 million loan they gave the EdCare cooperative last year.
Teachers who spoke with The Bee say the loan never should've happened.
EdCare is the joint powers authority that includes State Center, the Fowler Unified School District, and the Kingsburg Joint Union School District. When employees pay their premiums every month, it fuels the funding pool that pays for healthcare costs and claims.
It's no secret that EdCare hasn't been financially sound for nearly a decade, according to Cheryl Sullivan, an EdCare board member and the vice chancellor of Finance and Administration at State Center.
But in 2019, EdCare asked its district for a loan to pay the bills. The State Center board approved a $2.9 million loan in July 2019, and Fowler and Kingsburg approved loans for about $500,000 each.
The money is being repaid over six years, according to Sullivan, but prevents State Center from backing out of EdCare without losing the rest of the money it's owed. That's around $2.4 million as of September 2020.
On top of needing a loan, EdCare costs have sharply risen in recent years for State Center employees, according to Keith Ford, president of the State Center Federation of Teachers.
Medical benefits are capped at $1,029, and the rest must be paid for by employees, according to the district. The cap hasn't risen in nearly a decade, Ford said.
Employees on the district's 90/10 plan went from paying a $239 premium every month for the 2019-2020 year, to $381 this year, according to the district. It was around $100 two years prior, Ford said. Dental and vision are still fully covered.
Ford said the union tried to get the district to cover more of the cost, but negotiations did not work out in their favor.
"The district has no obligation to increase their contributions to the plan," he said. "And because they have no obligation, they have no interest."
He's fielded calls from employees wondering why their costs are going up and what they should do.
"I have to deal with upset and hurt and angry people about this, and they have every right to be upset, hurt, and angry," he said.
At Fowler Unified School District, employees are not impacted, as premiums are fully paid by the district, according to Human Resources Director Edith Cantu.
She said costs have also gone up for Fowler, but "our employees don't pay for medical, dental and vision."
There is no cap on the amount the district will pay for the health care plan, she said. "That's what attracts people to our district," she said.
Why are EdCare costs growing?
Jodie Steeley has spent the last few years wading through medical bills after her two teenage sons needed bone marrow transplants within two years of each other.
Although her sons are doing well now, Steeley, the director of Distance Education and Instructional Technology at Fresno City College, is still getting medical bills that she says EdCare should pay.
Some of those bills are going into collections, and she only recently was able to get a $62,000 claim paid after she took her case to the State Center board of trustees.
"Both of their lives were at risk two years in a row, and it was devastating," she said of her sons. "Now I've had to fight. I've had to spend hours — hours, combing through payments and non-payments."
Steeley said that she has spent many holidays and off-hours pitted on the phone against debt collectors. It's added an incredible amount of stress to her life, she said.
"What I should be doing right now is spending time with my children, who are alive today."
She said she believes EdCare has intentionally slowed down its payment of claims in an attempt to spread them out because of its financial strain, something Sullivan denies.
But Steeley said she is still dealing with unpaid claims.
"I've never had a debt collector call me in my entire life, and I'm 50 years old," she said. "It hurts your pride, your work ethic."
Steeley also feels humiliated, she said, as EdCare board members have said publicly that the skyrocketing costs that employees must now shoulder are a direct result of sick people who have large claims, like her family.
Sullivan confirmed that the biggest reason for rising costs are large claimants.
"As our members have not been healthy and their families haven't been healthy, that has increased the rate," she said.
Because many of Steeley's colleagues know about her family's struggles, and because large claim information is available for public viewing online, it's obvious who EdCare is blaming, she said.
Although names aren't published alongside claim information, her son's rare diagnosis was published, making the connection even easier, she said.
With EdCare placing the burden directly on her shoulders, she said she feels responsible for her colleagues paying more for health care.
"A classified employee with the same coverage I have would need to give half their salary to fight to save their child's life with leukemia," she said.
"If a family member gets sick, it will financially devastate them."
Audit finds no irregularities with EdCare
Steeley believes EdCare should have been more watchful with its money.
Sullivan said the organization has been externally audited, and the audit "has not found irregularities."
A challenge with using a self-insurance plan like EdCare is that when the pool of members contributing isn't very large, the organization doesn't always have the funds to cover what it needs to.
There are about 1,800 employees funding EdCare, Ford said.
"I don't think any of us were happy to see the numbers," Sullivan said, "because no one wants to pass on a premium to anyone."
But the rising premiums could end up hurting EdCare.
Employees at State Center also have the option to use Kaiser Permanente. This upcoming year, there is a $0 premium, meaning Kaiser and the district cover the cost. This plan has higher deductibles and out-of-pocket costs when employees do get sick, however.
Yet the initial $0 cost makes it likely that more employees will jump from putting in money to EdCare, and instead use the free alternative, according to Ford.
"If you're healthy, that's not a worry," he said about the deductibles. "Now what the effect of that is, is that you'll have a gradual depletion of healthy members from the EdCare plan, which means that the plan will become even more impacted because there's not going to be healthy members to balance out those members that have more serious health needs. So the plan is going to get more expensive."
Sullivan said employees leaving EdCare is "a potential problem."
Ford worries that costs will continue to rise for employees as EdCare's member pool shrinks.
Can the health insurance problem be solved?
It's been about a year since State Center loaned the money, and some trustees wondered at a recent meeting if leaving EdCare would be a better decision for employees. Since that would result in a loss of millions for the district, trustees and administration are looking for alternate solutions.
One fix would be to add members to the plan, in the form of other school districts or agencies. But it isn't that easy, according to Julianna Mosier, vice chancellor of Human Resources at State Center.
"We are not an attractive plan right now for others to want to join, given the financial status of (EdCare)," Mosier told trustees at the Aug. 4 meeting.
State Center also isn't attractive to other health insurance carriers, even if it wanted to leave EdCare. Carriers either quoted the district 25% higher than current rates or declined to quote them at all, Sullivan said, because of its history of large claims.
"We can certainly continue to go out to bid and look at other carriers, but unfortunately, we're not in a good position right now," Mosier said at the meeting. "Part of what insurance carriers look for is claim experience, which is high for the district."
Ford said he knows what should have been done.
Since the financial strain was not sudden for EdCare, it should have given the State Center board, and its members enough time to make the best decision, or at least to prepare for a shift before locking employees in, Ford said.
"If we had started increasing (premiums) from 3 to 5% every year, the premium costs might still be where they are today, but our faculty and staff and everybody else that's impacted by this would have had much more time to adjust. From a labor union perspective, we would have had much more time and far more opportunities to come to the table and negotiate."
The Education Lab is a local journalism initiative that highlights education issues critical to the advancement of the San Joaquin Valley. It is funded by donors. Learn about The Bee's Education Lab on our website.
———
©2020 The Fresno Bee (Fresno, Calif.)
Visit The Fresno Bee (Fresno, Calif.) at www.fresnobee.com
Distributed by Tribune Content Agency, LLC.
Continue Reading