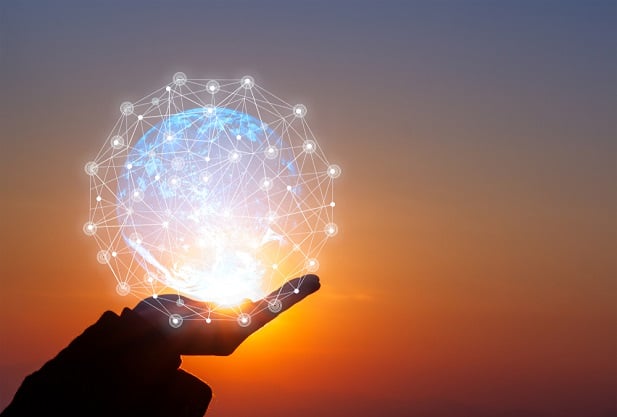 Employee benefits classics such as health insurance and retirement plans pivot in a constantly evolving universe of products for HR benefits managers, benefits brokers, and retirement advisors. Here's a sampling of what's crossed our desk recently.
Varsity Tutors is offering employers online homeschooling options for their employees' children, including learning pod options, supplementary classes and 1:1 tutoring. The fall programming from Varsity Tutors follows a virtual summer camp created for PepsiCo.
Sterling announced the launch of its COVID-19 health testing program for employers. The managed end-to-end COVID-19 health testing program is customizable to fit the unique scenarios that companies across the United States are experiencing.
The Platinum 401k, Inc. announced the establishment of the PSIvet Members Pooled Employer Plan, effective January 1, 2021, which will be available to members of PSIvetSM (Professional Services for the Independent Veterinarian). Darby Affeldt, DVM, RICP, a financial advisor and associate partner with North Star Resource Group, is the plan representative.
Paylocity announced Ask an Expert, part of its existing engagement and collaboration tool, Community. Ask an Expert provides a forum between employees and subject matter experts, where employees can ask questions to designated group administrators.
October Three Consulting LLC has launched O3 Edge, a suite of services designed to help retirement plan advisors grow their practices. The search tool features details on over 700,000 U.S. retirement plans, which advisors can review with an October Three retirement plan partner to identify opportunities and streamline prospecting.
LHH and Faethm announced a strategic partnership to help companies identify the impact that automation, AI, and other forces will have on their workforce. Faethm's AI algorithms predict the impact of those forces and LHH's redeployment solutions enable companies to turn Faethm's analytics into actions.
Investor.com announced its free Questions to Ask tool. Its Trust Algorithm analyzes 28 million data points from publicly-accessible regulatory documents (SEC, FINRA) to enable access to any financial advisor or federally registered advisory firm in the U.S. to assess their trustworthiness.
Infor announced its new Payroll module for Infor Global Human Resources (Global HR). Infor Payroll provides in-house payroll processing capabilities with multiple options for service partners to help manage back-end payroll processes.
DriveWealth announced a partnership with MotivHealth to provide a health savings account (HSA) investing experience that lets customers to view health insurance claims, manage their HSA and make trades with their HSA all from the same interface.
Catalyst for Payment Reform (CPR) is offering a suite of resources, including a new report: "Bundled Payment Options in the 2020 Marketplace: A Guide for Employers and Other Health Care Purchasers." CPR also offers bundled other payment resources for employers-purchasers.
Big Health announced that its Daylight digital therapeutic is now available to employers and other plan sponsors through CVS Caremark's Point Solutions Management program. Sleepio aims to help individuals address poor sleep, and Daylight aims to help them address worry and anxiety.
Benecard Services has launched a free three-month meditation program for its clients, their members, and benefit advisors to help address the effects of COVID-19. The Free Form Minds three-month program of free daily practice is available via the Free Form Minds app or website.
Ascensus has launched READYSAVE. Once registered, app users can check their account balances, view their rate of return and plan investments, change their savings rates, and review recent account activity. It is accessible to visually impaired users and is in English and Spanish.
Armanino LLP announced the launch of its new Return-to-Work solution suite aimed at helping businesses navigate workplace reopening. It includes employee wellness monitoring, workspace scheduler and access to the Armanino COVID-19 Recovery Tracker.
READ MORE:
Benefits industry product roundup: COVID-19 related
Benefits industry product roundup: Alight Solutions, AICPA, Happify Health, Kindur, Oxygen, Vericred
Benefits industry product roundup: EY, Catapult Health, John Hancock Retirement, Stork Club, Virgin Pulse
Benefits industry product roundup: CareerPlug, data245, HSA Bank, Jellyvision