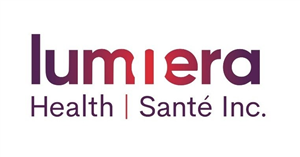 The health and wellness industry has been one of the hottest markets as consumers look to alternative health products to treat a range of conditions such as chronic pain, stress and sleep conditions, among many others.
Case in point, the global health and wellness market was worth US$3.31 billion in 2020 and is projected to grow at a compound annual growth rate of 4.10 percent to reach $4.24 billion by 2024 fueled by a boost in health-conscious consumers and an expanding middle-class population.
Enter Lumiera Health Innovation Inc.(TSXV:NHP, OTC Pink:NHPHF, Forum), a Montreal, Quebec-based natural health and wellness company with a primary focus on the endocannabinoid system and treatments for chronic pain and inflammation.
In a nutshell, the endocannabinoid system (also called ECS) is a network of cells in the body that helps regulate processes such as pain, memory, mood, and stress.
Last year the company was acquired by Mondias Natural Products Inc. and is also a former subsidiary of Tetra Bio-Pharma. As part of the acquisition, Mondias also entered into a C$3 million non-convertible debt facility with Tetra and a third-party private lender and changed its name to Lumiera Health.
Since then, Lumiera Health has undergone significant change through the appointment of new management, including CEO Carlos Ponce in February and other key staff members such as its sales team.
Through the company's new direction, it believes it can fully execute its goals of being a Canadian leader in the health and wellness space, including through its Holizen line of plant-based tonics and supplements.
Reinventing Lumiera Health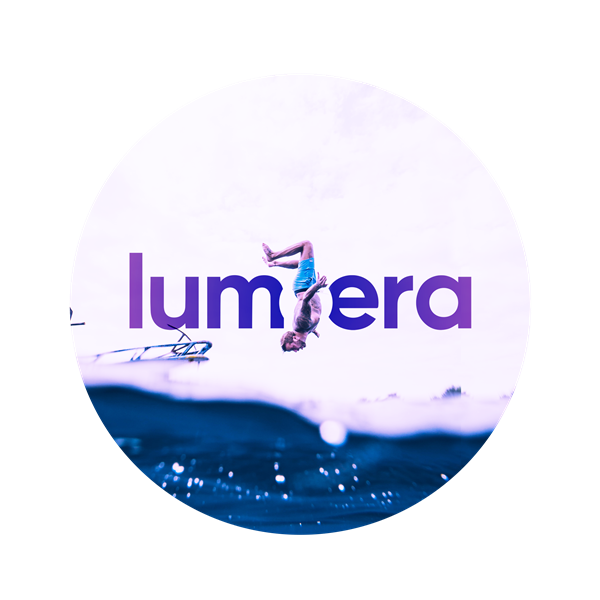 In an interview with Stockhouse Editorial, Simon Castonguay, CFO of Lumiera Health, said that through the change in management — beginning with Ponce — the company's long-term outlook changed in order to advance Lumiera's existing products in addition to adding new ones to its platform.
Prior to Ponce and Castonguay joining the company, Lumiera Health was more spread out in terms of its focus — with the Holizen Brand still under its belt — that included agrotech products and beverages among others.
Ponce explained to Stockhouse Editorial that upon his appointment as CEO and Castonguay as CFO, the two wanted to narrow the company's focus down to natural health products and optimize its expertise in one key area.
With the existing legacy of the Holizen Brand — which has been around for roughly 20 years — Ponce said there is a strong following with the products that the company can continue to capitalize on in addition to adding high-growth categories such as pain management and sleep to its portfolio.
To do so, Lumiera re-envisioned itself — from new sales representatives, marketing and branding to implementing new HR practices and incentives — to help the company march forward with its approach of developing novel products.
Ponce told Stockhouse Editorial that in addition to a new sales team, the company has put in place a "pre-sales" team, which he explained are a group of naturopaths that are focused on developing the relationship with in-store experts through training programs, so that stores understand the company's products that are being sold.
The innovation behind high-growth products
The first of the company's key products include the Awaye Pain Relief Cream, which is the first topical product that relieves acute and chronic pain by activating the body's own endocannabinoid pain defense system.
Awaye is an odour-free, non-addictive topical cream that provides relief from strains, sprains, chronic lower back pain and arthritis. The cream's formulation combines two agents with complementary mechanisms of action: capsaicin derived from cayenne pepper and ß-caryophyllene, which is a natural terpene found in essential oils.
The second line of products, Bazzzics, is a line of three formulas that are composed of sedative plant extract that promotes restful sleep.
"We believe that we have really innovative products in this space," Ponce said, adding that as much as they are also high growth there has been little innovation in the sleep and pain categories. "The fact that we arrived with an endocannabinoid-targetting pain cream is one of a kind."
Castonguay explained that because the products are made with phytocannabinoids and terpenes, they aren't subject to the same regulations as products made with cannabis. "This allows [the company] to sell products that are much more accessible than those with cannabis because our product does a similar job as those with CBD," Castonguay said.
Ponce explained that the company's sleep products are also the first of its kind in terms of being customized when it comes to what sleep issues someone is having, ranging from falling asleep fast to sleeping through the night. In other words, the company's sleep products are a customized approach rather than a one-size-fits-all like other products on the market.
Due to the complex nature of Lumiera Health's products, Ponce said that it's important to have their uses and benefits explained to consumers when being purchased — which is something the company didn't do under previous management.
As a result, this has led to increased awareness of the company's products and, in turn, a boost in sales.
Although the Awaye Pain Relief Cream and Bazzzics sleep products were previously only sold in Quebec, this year the company has expanded the products to be sold in stores across the country and through direct-to-consumer platforms such as Amazon and its own websites.
The Holizen brand and e-commerce platform
In tandem with this, Castonguay explained that the company's Holizen brand of health products has existed for over 20 years and has a portfolio of roughly 40 to 60 products.
He said that most of the product sales were higher over a decade ago and, while the Holizen products are one that consumers and the market are familiar with, the company will be revamping the products — one at a time — in the coming year.
In terms of unmet medical needs, Ponce said the Holizen brand of products is about preventative medicine including fortifying tonics, health tonics that boost the immune system, provide energy or help your mind focus. He said the products also aim to help with osteoarthritis, bone health, hair and nail health, mobility, joint health, and varicose veins among many others.
Through the impact of COVID-19, Lumiera Health has realised the importance of having an e-commerce platform, particularly for the Holizen product line. Ponce said that consumers are putting more trust into online methods of shopping, which is something that the company wants to be able to capitalize on.
He said that e-commerce platforms such as Amazon have had a big impact on the company; although Amazon hasn't necessarily had a brand approach for Lumiera, it has been able to get the company's products out there in front of consumers.
With that said, in addition to Amazon, consumers can also now shop directly for the Holizen brand of products at Holizen.com, which the company officially launched in October. Through the website, Canadian consumers can purchase the Holizen Brand and the company's Bazzzics line of sleep-aids and ayurvedic medicine products.
"This new e-commerce platform is another milestone on our path to drive significant growth in online revenue", Ponce said. "It will help us expand our reach and bring our natural health products into the homes of more consumers across Canada."
The management team
Carlos Ponce, CEO
As CEO, Carlos Ponce is a team, brand and business builder that has a deep understanding of pre-scale organizations and the steps needed to accelerate growth, including operations and raising capital.
With a 25+ year career, Ponce has been able to leverage his strategic and operational skills in building businesses and brands across multiple industries such as OTC, consumer care, food and beverage and natural health care products.
Prior to his role with Lumiera Health, Ponce acted as CEO of Biolux Natural Health and held leadership roles with Logient and creative director at Vibrant Marketing.
Simon Castonguay, CFO
Simon Castonguay is a CAP, CA with over 12 years of experience in banking, external audits, taxation, business development and risk management. Castonguay has held a range of positions in finance departments of high-profile organizations including Richter, Bell Media and Laurentian Bank. He also has strong operational and financial knowledge in industries such as finance, health, manufacturing, food and beverage and non-profit and public sectors.
Castonguay is also the former corporate controller for the company before being appointed CFO.
The investment corner
As awareness for health and wellness products continues to rise, companies like Lumiera Health will be at the forefront of change and innovation in the industry thanks to its unique products.
At present, the company currently has a market capitalization of C$3.40 million and a share price of $0.02 in addition to a total of 169.97 shares, making Lumeria Health a discount buy when taking into consideration the amount of innovation it is bringing to the health and wellness industry.
Moving into next year, investors will have plenty to look forward to when it comes to what Lumiera Health will do next: case in point, the company anticipates having a large growth in sales through its e-commerce platform and retail.
Castonguay said the company will be able to do this through education of its products in stores and investing in ad campaigns online through websites such as Facebook, Google and Amazon. He added that Lumiera will also look at licensing and acquisition opportunities to increase its sales should the right opportunity come along.
"We're going to be pushing hard on our products," Castonguay said.
With so much anticipated growth in the coming year for Lumiera, investors won't want to miss out on this unique opportunity in a vastly growing industry.
For more information, please visit lumiera.ca.
FULL DISCLOSURE: This is a paid article produced by Stockhouse Publishing.