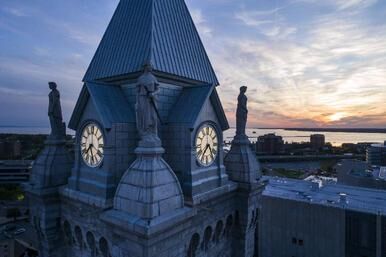 Erie County officials must figure out how to disperse the workforce in a way that will serve the public and safeguard employees during the coronavirus pandemic. As a recent report by County Comptroller Stefan Mychajliw makes clear, the county's muddled approach does too little of either.
Some of the problems may relate to contractual issues, but there is room for the county to sort through the complications to craft a better system before a new wave of infections washes over the region.
The particulars will be time consuming and involve discussion between management and unions, but as government finances are unmercifully squeezed, it is essential.
Like businesses that closed early in the pandemic, so did government buildings. It had to be done in order to safeguard employees and the public. Nonessential county workers were allowed to stay home, with pay. And when they worked, some accumulated overtime.
But, now, the county is saying that all employees must work in the office, even if they can show that they were working productively at home or have other mitigating circumstances that prevent them from coming in.
Mychajliw's office found that, with the shutdown, the county paid more than $5.8 million to nonessential employees who were not working. Mychajliw wanted to know how it was possible that these employees could not work and yet get paid, while others received overtime in the same two-week period.